Fitness that begins at your level in a full service fitness center with a private & motivating atmosphere
Fitness Center Memberships and Gym access are on hold until further notice.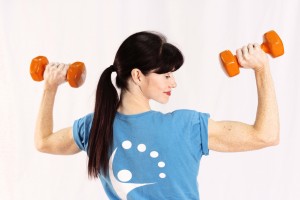 Weight Loss Fitness at the Center for Weight Loss Success offers a brand new facility with state-of-the-art equipment to help you get in the best shape possible. You will find a variety of group exercise classes, circuit training and personal training offered at convenient times.
The personal training services at Dr. Clark's Center for Weight Loss Success are designed to meet your needs. Whether you are a beginner, someone easing back into exercise or a seasoned fitness client – your experienced certified trainers will put together for you a plan based on your fitness level to enhance your weight loss success. The environment is warm, friendly and non-threatening.
If you have a medical condition, a past injury or you have felt intimidated in a gym setting, allow our experts to design a program that will take your concerns into consideration. You should have fun as well as keep your workout both safe and effective.
Purchase a Fitness Center Membership
Initial Fee: $49.00 (Limited Time Only)
Includes a 1 hour Fitness Assessment/Equipment Orientation session with a certified Personal Trainer and unlimited access key fob
Monthly Fee: $39.00 ($29.00 with 1-year commitment – add a family member for only $19.00/mo.)
Includes all group fitness classes. Monthly fees are automatic withdrawal.