Success Stories
As Dr. Clark states… "Life is what we do minute to minute and day to day…not what occurred in the past or what will happen in the future." Look through our gallery page and experience how weight loss success through the Center for Weight Loss Success program has impacted the daily lives of the wonderful patients we serve. To submit your own testimonial, please click here!
Video Testimonials
Martha McDaniel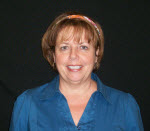 My name is Martha McDaniel and if someone told me in July 2009 that I would lose 40 pounds by spring, 2010 I would have laughed and said "yea, right". I am laughing now, not because I was right, but because the Center for Metabolic Health was right. From the day I walked in (somewhat skeptical), I felt there was something different about this place. I met with Claire and she, with much enthusiasm, explained the programs that are offered, the lab work I would need, how Dr. Clark would meet with me, and how I could be successful. That enthusiasm really transfers to you. On that day, I started a new way of life for me. I have to say that I enjoyed every time I visited the center. Jennifer, the receptionist, was always so pleasant and greeted me with a smile each time. My visits with Penny, my nurse, were informative and encouraging. The education classes became my stress reliever. We laughed, we learned and we shared what we found to eat to make success easier. Then there were the group exercise classes. The first day I walked into that (and actually made it through), I thought I just wasn·t sure about this. But I went back several times each week and with Walter·s encouragement and push, I started seeing results there also. I thought I had been active but I was fooling myself. Walter taught me to love exercise. When I graduated from my program, I treated myself to a gym membership. I love the gym and my husband goes too! I have to admit that I am no longer on a diet. I continue to lose weight and inches though. The way they taught me to eat is simply my way of life. I don·t think about my food choices anymore. They just automatically come to me. The Center for Metabolic Health truly was my "Life Change" experience.
Susan Jones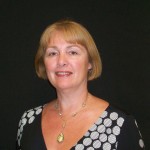 I have spent my life focusing on my weight, usually focusing on the fact that I weighed too much! As I have became older, the weight kept piling on and I became even more unhappy with myself and my weight gain. As a last ditch effort, I decided to schedule an appointment with the Center for Metabolic Health in order to give myself one more opportunity to lose my excess weight. Everyone at the center was kind and generous with their time. While I was going through the process, I also discovered I had a couple of medical issues that needed to be addressed. I felt the timing could not have been more perfect. The Center for Metabolic Health outlined a plan that fit my personal needs and not only addressed my weight, but my overall health. From the moment I implemented the plan, I began to lose weight. After three months on the program, I was very happy to discover that not only was I experiencing consistent weight loss, but my blood tests all came back in the "normal" range now! At tis point of the program, I made a shift in my goals. I was more excited about having "healthy" lab results than actually losing the weight. Don·t get me wrong, the weight loss was exciting, but my health became the primary focus. I now follow my program consistently by adhering to my eating program, walking 10,000 steps 5 days a week and incorporating resistance training. For the first time in a long while, I feel I have control over my health, weight and food cravings. My only regret is that I hadn·t started sooner. Thanks to the staff at the Center for Metabolic Health, I now have the tools to take control of my life!
John Backes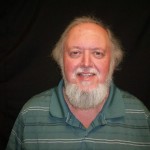 Before starting at CMH, I decided that this would be my last diet. If I failed to lose weight, I was planning on having lapband surgery. Although I had several medical conditions related to weight, that was not my motivation. My weight was causing everyday activities to be very difficult and I was tired of not fitting in anything – chairs, booths, cars, clothes, etc. I made this a priority in my life and attended all education and exercise classes unless prevented by business travel. I have lost about 100 pounds and am at a weight that is less than anytime in the last 30 years. Everyday life is so much easier and I can do things that I have not been able to do in years. Participating in the exercise program has made at least as much difference as losing the weight. At the start of the program, I was in such poor shape that standing for more than a couple of minutes would cause me to sweat and walking any distance was a problem. I can now cut grass for an hour and climbing multiple flights of steps is easy. This program has made an amazing difference in the quality of my life and I highly recommend it.
Cindi Hilt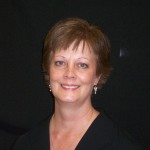 From the age of 45, it seemed that I gained about 10 pounds of extra weight each year. When I turned 50 I wondered how I could possibly be more miserable, with the combination of out-of-control weight gain and the symptoms of menopause. I tried many times over the years to change my eating habits, but having no one to whom I was accountable made it quite simple to sabotage my efforts any time I had a bad day. Having two sisters with Type I diabetes, I knew in the back of my mind that my sugar and carb addiction was eventually going to take its toll on my body. I tried to ignore what I saw when I looked in the mirror as the weight gain escalated and I moved quickly from one clothing size up to the next, always trying to find outfits that would conceal my body as much as possible. I no longer recognized the person I saw in the mirror. I had attended a consultation at the Center for Metabolic Health once before, but I had apparently not reached the appropriate desperation level yet, so I continued on as before, stuffing myself with junk food day after day for any and all reasons. It is no exaggeration to say that sugar and carbs were my drug of choice. The turning point for me came the day I stepped on my digital scale and saw a number that I had not seen since I was nine months pregnant with one of my children. The very same day, I called the Center for Metabolic Health and set up an appointment. I knew there was no way I could tackle this challenge on my own. When I saw my first blood test results, I knew I was closer than I realized to becoming another Type II diabetes statistic, and my triglyceride levels were completely off the chart. I needed serious help, and thank goodness CMH was there to partner with me every step of the way. My determination to turn my life around, combined with the great learning tools and wonderful staff at CMH, enabled me to lose 40 pounds by the end of my 6 month program, as well as stop taking cholesterol medication. Through the program at CMH, I have learned skills that will continue to guide me, and I feel like a new person. Now I can look in the mirror and see someone I not only recognize, but someone I am immensely proud of.
Cheryl Patterson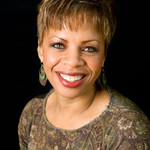 I would like to express my sincere thanks for showing me how to lose some stubborn pounds and inches that seemed to have crept on my body over the last few years. I started out on a program with a body fat count of 34, but by the time I finished (in a 6 week time frame), my body fat measured 28.2! Decreasing carbohydrates and increasing protein, along with exercise is what I learned to do. This personalized weight loss method proved to be highly effective for me. Thanks again for showing me the secret I needed to accomplish my goal.
Stephanie Singletary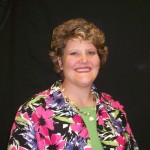 CMH has changed my life and the way I think about food. When I walked in the door, I was desperate for something and had tried everything. I worked out all the time and the weight would not come off. I read Dr. Clark·s brochure and it seemed to speak to me. After the initial meeting with Claire, I knew this had to work for me. She understood and made me feel this was something I could do and I deserved to do for me. I was not just another member, but a member with unique goals. A diet designed for me, to work for me, and not the population, to be successful. The staff is very supportive, encouraging, and the literature is very informative. CMH is about life style changes, not dieting. Success if for always! CMH has changed my whole way of thinking and looking at food. I am not living to eat, but eating to live!
Thomas Dawson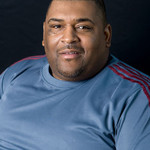 In April, 2008 my life was saved. That is the month that God blessed me with a start at CMH and from there, my life has changed for the better. I started losing weight and gaining joy in my life. There is no failure in the program. All you have to do is be willing to try and if you hit a bump in the road, they are still there. The staff know you by name, not by a number. The support is great and life saving. Thank you CMH.
Debbi Shellhase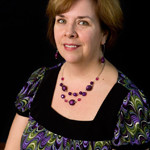 My best friend told me about CMH since she had seen super results from one of her clients. So we decided to make changes in our lives since we were getting close to 50. We support each other 100% and keep each other motivated. We also have help and support from the wonderful staff at CMH. We have watched each other shrink and experienced our energy sky rocket! I called CMH and made my first appointment to see Dr. Clark. After the EKG and blood work were completed, I went to see him. He explained all of the test results, how my body metabolized the food I ate and how changing my eating habits would help me lose weight. My husband went with me to that appointment and he was so impressed with Dr. Clark and the staff at CMH, he said "honey – go for it – I support you 100%". I have MS. My neurologist and I feel that CMH has possibly helped stabilize my symptoms. My neurologist told me to "keep up the good work" the last time he saw me and scheduled my next appointment in 6 months rather than my usual visit every 3 months – which made me very happy. With changing my eating habits and exercising 4 times a week, I have more energy than ever and feel like Super Woman. I know these are life changes that will stay with me forever. Thanks to the support of my husband, best friend and of course – all the staff at CMH.
Carol Dukes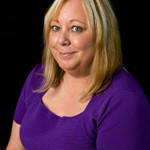 Walking into CMH has been a life changing experience. I was approaching 50 fast and wanted to feel and look better. The program is very easy to follow and very educational regarding health issues. I didn't have a clue how bad my health was until I joined CMH. The delightful staff at CMH has provided guidance, suggestions, concern and wonderful tips for achieving my weight and health goals. They have played a very important part in my success. Now I'm 50 and feeling fabulous! I still have a ways to go but now I have the education and tools to get there. There is no question that I highly recommend CMH to everyone who wants to be a healthier you. It's not all about looking better…it's about your health and feeling better.
Tara Epes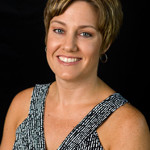 In 3 months, with the nutritional and exercise guidance from the CMH professional staff, I was able to attain my goal weight and overcome daily fatigue. The "Dream Weeks" program at CMH was exactly what I needed to refine my diet and exercise regime to take control of my "Polycystic Ovarian Syndrome" (PCOS) and insulin resistance. Thus, freeing me of the daily fatigue and allowing me to finally drop the excess weight I had worked for years to lose. The success of my efforts are the direct result of the knowledge I gained and the support I received from the CMH professionals – it has truly been a life changing experience.
Vicki Ward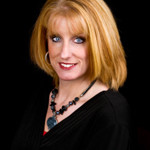 I have been yo-yo dieting all my life, it seems, and I have lost, but my weight always seemed to creep back on little by little. Turning 40 in January 2007, was not easy for me—I was overweight, I felt miserable and I knew that I needed to make a life change. My family has a history of heart disease and high blood pressure and I was already taking high blood pressure medicine. I tried several other weight loss plans and felt like a herd of cattle until a friend of mine referred me to CMH. On my first appointment, I met with Melissa. Boy was it a different experience right from the start. She really understood, listened and explained the plan to me—and she was very interested in helping me. I was a bit overwhelmed but was also excited and could not wait to book my next appointments. I had always been a carb and sweet craver but never really understood how that affected me until I met with Dr. Clark. Before asking me a single question, he already knew I was a carb and sugar addict by the results of my blood work. I was completely amazed and also scared at what my blood work showed him. I needed to make a change—and fast. I began the program and it was really hard those first two weeks giving up carbs and sugar—cold turkey—but I made it. I was skeptical at first about protein and body mass index and how that works but when I started to eat the protein and follow the plan I was amazed that I didn't crave the carbs and the sugar! In fact, I didn't have any more cravings at all and the weight was coming off. My body was getting what it needed and I wasn't hungry, I wasn't tired anymore and I had energy and felt great. My family and friends noticed a difference in me and I was a believer. Every appointment has been a positive experience. Everyone is just awesome and you are not treated like a number. I don't think I have ever entered the front door at CMH and not had someone greet me by my first name. The team at CMH makes you feel special because everyone really cares about your progress. I have lost about 47 pounds so far and still have a little to go, but I feel great and my husband thinks I look pretty great too. I have learned so much about making the correct choices and I don't even feel like I am dieting! It really has been life changing. Thanks CMH for believing in me.
Kate Queen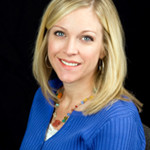 Since beginning my program with Dr. Clark, I have been able to FINALLY lose the extra weight that has been hanging on since the birth of my third child seven years ago. More importantly to me however, has been how much healthier I feel overall. Since childhood, I had been told by my doctor(s) that I had "low blood sugar" problems. I have lost count of how many glucose challenges I have taken over the years. The test results always came back "within normal limits." Symptoms of this "low blood sugar problem" often included headaches, nausea, clamminess and cold sweats, and occasionally, fainting. Several family members had similar experiences with this problem but no one could ever give an explanation for what caused the symptoms or recommend a way to correct them. It was just something I got used to and in hindsight, that seems ridiculous. As an adult, I had daily headaches—not migraines, but enough of a headache that I took Tylenol every afternoon. In trying to lose the last of my "baby weight," I tried to diet and I exercised vigorously. I lost no weight but felt completely exhausted. I just thought that with three kids, a busy life, and being in my 40s, that it was normal to have daily headaches and be completely exhausted—all the time. I assumed EVERYONE felt like this. In working with Dr. Clark and his staff, I've learned about certain food combinations that would set me up to have the symptoms I've had my whole life. Conversely, I've learned how to eat so that I can feel my best. I was sabotaging any efforts I made to lose weight by eating the wrong foods. I have sensitivity to certain types of carbohydrates and the way that I ate affected all of my symptoms that were associated with "low blood sugar." Additionally, I learned that I actually wasn't eating enough. Sounds counterintuitive, but as I began to eat more of the right combinations of food, the weight started to come off. By practicing the things I've learned from Dr. Clark, I can honestly say, I have never felt healthier or more energized than I do now. I haven't taken a "3p.m. Tylenol" in over a month, I no longer have daily headaches or constant fatigue, and I now wear the same size I wore before starting our family over 12 years ago. This program has truly changed how I live every day. All thanks to Dr. Clark and his wonderful staff!
Lisa Kardos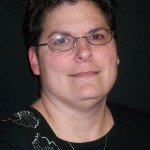 I have been overweight the majority of my life. I have tried many programs over the years, but none have helped me as much as the Center for Metabolic Health. I have lost 40 pounds, to date, and plan to continue with the program until I reach my goal. The staff at CMH has been supportive and encouraging every step of the way. Having been on many "diets" throughout my life, I knew that it would take success to breed more success for me. I needed to see results! I had always thought that it was the calories that mattered most in the diet, but soon learned with the help of Dr. Clark, that my body was unique and I needed a plan that fit my metabolic needs. Once that plan was established, I began to see results. Some weeks, the results were phenomenal while others were minimal. Regardless of the actual weight loss, the CMH staff gave me the confidence that I needed each week to continue. The Center for Metabolic Health is not a one-size-fits-all program. This is what sets it apart from other programs. CMH is about me; my body, my needs. I am confident that this approach is the reason for my success!
Julie S. Mason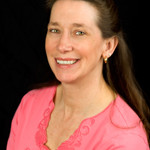 Fantastic approach to overall wellness geared toward self-improvement and weight loss.
Nancy Ritchie, CFNP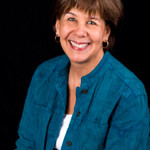 CMH has truly made a difference in my life. Not only do I thoroughly enjoy professionally counseling the clients we serve, I have easily incorporated the program into my life. The difference at CMH is that everything about a patient (body, mind and behavior) is taken into consideration as their individualized weight loss plan is created using the most current weight loss research and practices available. The multi-disciplinary team at CMH provides support every step of the way. I have personally learned why it has been difficult (almost impossible) for me to lose weight over the past fifteen years. The program gave me the tools and knowledge to finally succeed. I have accomplished my weight loss goal and I feel great!
Kathy Epling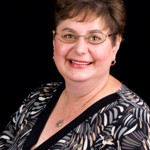 If you are ready to lose wieght, you must come to CMH! Six months ago, I was at my doctors office with pain in my knees and ankles. He said the words that every severely overweight person fears to hear "If you don't lose this weight, you will be in a wheel chair within 6 years". The extra weight I was carrying was causing stress on my joints and at the age of 42, I had arthritis. I had also been on blood pressure medication for the past 10 years. I could not bear the thought of my husband having to push me around in a wheelchair and the burden that would place on my family. All because I was too fat and could not lose weight. I told my doctor to please help me find a diet that would work. I had tried them all and gave each new diet my all, only to lose 1 or 2 pounds per month. I could not stay motivated at that weight loss rate. Not with the amount of weight I had to lose. I really felt I could do this myself if I could only find the right diet. My doctor referred me to Dr. Clark and CMH. Knowing that I had to do something right away, I called CMH from my cell phone as soon as I got into the car. Melissa answered the phone and listened empathetically as I explained why I was calling. She made me an appointment within a couple of days. This was truly the most important call I have ever made in my life! I was so nervous when I arrived for my appointment. I was afraid it would be just another failed diet program. I was greeted by Melissa. She quickly made me feel more relaxed. I met with Faith who explained the program to me and made my appointment with Dr. Clark. I left the center, had my blood work done and my EKG and nervously waited for my appointment with Dr. Clark. I was nervous now because Faith had explained that exercise would be an important part of my program and I had not exercised in over 10 years and did not think I could physically do it. I am sorry to say that I have a complete home gym in my house but had not used it even once! My meeting with Dr. Clark was life changing! He took the time to explain my test results and why I was overweight and why the other diets did not work for me. He gave me a diet plan that would give me the weigh loss that I so desperately wanted and needed. Over the next month I met with the rest of the staff at CMH. I now had my own support group to help me with the challenges of weight loss. Nancy helped me with diet questions, moral support and so much more. Anita showed me how important exercise is for my body and Faith gave me an exercise program that was challenging and rewarding and most all – one I could do! After just 10 days on the program, my blood pressure dropped so low that I was taken off my medication. Just 10 days of following my new lifestyle enabled me to be free of medication I had been on for 10 years. How wonderful is that? At that moment, I could see how my old lifestyle had been damaging my body and I was committed to this new wonderful program. I have been in the program for 6 months now and it has really changed my life! I have lost weight that I have struggled with for 23 years, but more importantly, I feel terrific! I now have the energy and confidence to do things that I could only dream of before the program. My husband and I are going on a cruise to Alaska for our 25th wedding anniversary. I have always wanted to try a Zip Line but knew I was too big to do it, but now I am going to Zip Line over a rainforest during that trip. I am also going to try skiing for the first time this winter. I found that I love exercise! I still can't believe I am saying that! I work out regularly. My adult children are now making exercise a part of their lives. My son began working out with me as a show of support but now he works out on a regular basis. My daughter has recently began making exercise a part of her life as well. We are still working on my husband! Dr. Clark and CMH have given me back my life and they can help you get yours back as well. Don't let your weight keep you from enjoying your life. Call CMH today! I promise you will succeed this time. They will not let you fail!
Will King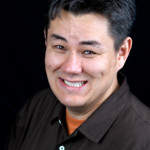 What I found to be remarkable about CMH is their total approach to fitness. CMH covers all aspects of health from eating well, exercising properly, vitamins and supplements, and emotional support as well. The nurses and Dr. Clark thoroughly evaluate your health and progress in many different ways to ensure you are on the path to health. The staff at CMH is the best group to work with. They are not only knowledgeable but encouraging and genuinely nice. I would recommend CMH to anyone who wants to get healthy!
Michelle King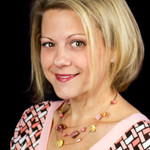 From personal training and educational classes to support groups, nurses and Dr. Clark, vitamins and supplements, CMH has it all! Not only is the staff highly trained and specialized, but they also genuinely care about your journey to ultimate health.
Kathy Zinskie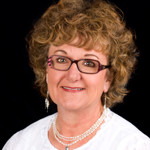 After procrastinating for two years on my weight issues, I saw the ad for the Center for Metabolic Health in the Daily Press and knew that this program was my answer! I'm still working on my weight goals, and I have so much support and encouragement from the staff that I am confident my success will continue!