Top U.S. Bariatric Surgeon
Dr. Thomas W. Clark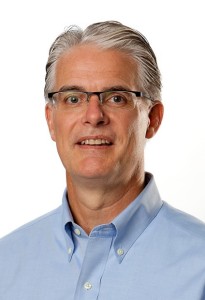 If you want the highest level of experience combined with compassion and the most comprehensive pre and post-operative weight loss surgery program available in the United States, then you have come to the right place.  Having performed over 6,000 weight loss surgery procedures over the past two decades, Dr. Thomas W. Clark is arguably the most experienced bariatric surgeon in the country.
Dr. Clark is also one of the rare bariatric surgeons board certified not only in surgery but bariatric medicine as well.  This makes him uniquely qualified to care for you throughout your weight loss experience and beyond.
If you combine his experience with his staff of professionals, minimally invasive surgical approach, state-of-the-art facility and exclusive Weight Management University™ and Weight Management University for Weight Loss Surgery™ programs, you have a recipe for success…and enjoyment along the way.  You will discover how to lose weight and how to keep it off as you make behavior changes that you can live with for life!
Dr. Clark is founder of the Center for Weight Loss Success and has been the Bariatric Program Medical Director at the Sentara CarePlex Hospital for over 15 years.  He is a best-selling author for his Less Weight, More Life series of books and Back on Track After Weight Loss Surgery available on Amazon.com and at the Center for Weight Loss Success.   Dr. Clark is a leader in bariatric surgery and speaks frequently for local and national organizations regarding surgical weight loss, non-surgical weight loss, nutrition and fitness.   His passion for your success is evident from the first time you meet him and his dedicated team of professionals.
Dr. Thomas W. Clark graduated from Davidson College and The Bowman Gray School of Medicine in North Carolina and currently resides in Virginia with his wife of over 25 years and four children.