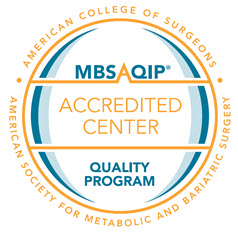 If you are considering weight loss surgery, you are likely quite savvy in your research and know what you are looking for.  In fact most people research weight loss surgery for at least one year prior to deciding to have surgery and choosing which qualified bariatric surgeon will perform their procedure.  This is actually refreshing to me and my professional  team at the Center for Weight Loss Success. I welcome any and all questions and actually worry a bit if there are no questions. I will answer your questions with sincerity and honesty.  This is very important because your relationship with your surgeon is for life and ongoing support is critical to long-term success.
Below is a basic list of questions you should ask any bariatric surgeon under consideration.  Although most are a standard part of your initial meeting and individualized consultation, they are important to know.  You will likely have others so be sure to add them to the list prior to your individual consultation appointment.
How many years have you been a bariatric surgeon?
How many and what types of weight loss procedures have you performed and do you perform each year?
Are you a board-certified surgeon?
Are you a member of ASMBS (American Society for Metabolic & Bariatric Surgery)?
Based on my personal health and weight, what surgery do you recommend for me?
What are the advantages/disadvantages/risks of this procedure?
Do you perform the surgery laparoscopically or open?
Will you perform the procedure, or an assistant?
Where will the surgery be performed?
Is the hospital or clinic a Center of Excellence?
What pre-op testing will be done?
What post-op testing will be done?
Do you have a comprehensive pre-operative and post-operative program including nutritional coaching, fitness, ongoing support groups, ongoing education and availability of a psychologist?
What changes will I be expected to make with regards to diet and exercise?
Do you have an insurance and/or financial coordinator available to patients?
Do you have a dietician or nutritionist available to patients?
Do you have a psychologist available to patients?
Do you have a support group for patients?
How are questions during non-office hours handled?
What should my expected weight loss be?
Ask for specific statistics regarding complications and outcomes with your particular type of surgery. They should be willing to provide the information and not try to hide any negative results.
Do you have patients who are willing to share their experiences with me?
If you can find a bariatric surgeon who is also experienced and/or board certified in bariatric medicine, that is an added bonus since they will also be equipped to assist you in losing weight prior to surgery.  They also understand medical weight loss methodology that helps the further out you are from surgery.  There are only a select few bariatric surgeons who are also board certified in bariatric medicine.  I have chosen this route because it is my passion and I feel it provides me with the added knowledge to assist patients with or without surgery and also enhance their long-term success.
Your individualized consultation with your prospective surgeon should be thorough and informative.  In addition to your surgeon, you will want to feel comfortable with the office staff and overall customer service experience.  You are becoming a new member of their weight loss surgery family when you choose to have surgery.  Your surgeon and his/her staff are your extended support system.  They should also provide you with the opportunity to include your significant other each step of the way so they can also understand what to expect before, during and after surgery.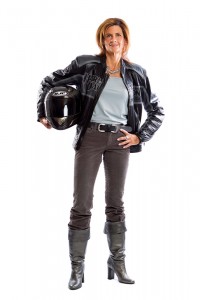 Rhonda's Opinion:  This is different for everyone.  I looked at the experience and program offerings of the physician.  With Dr. Clark it seemed like a no-brainer.