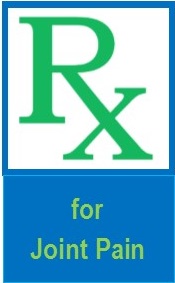 I hope you had a wonderful summer filled with fun activities and quality time with those that mean the most to you.  For me, it never seems like there is enough time for that and you may feel the same way.
September is somewhat similar to January.  I don't mean with regards to the weather.  Rather, it's a great time to re-group and focus on you and your goals.  For many, it's time to get back on track with your weight loss, especially if one vacation turned into a couple of months to "splurge" and stray from what keeps you looking and feeling your best.
This month's newsletter is a prescription for healing and/or improving a complaint common to about 1/3 of adults – joint pain.  The three most common areas for joint pain are #1 knee, #2 shoulders and #3 hips.   One of the best remedies for such pain is…you guessed it…weight loss.
As you likely know, joints form the connection between your bones.  They not only support your body but they also help you move.  Joint pain can be caused by injury and sometimes injury results from your joints having to carry a larger load than they were intended to support.  Although I    cannot guarantee you will be free of pain, I can tell you that with as little as 10% excess body weight loss; your joint pain usually improves.  As you continue to lose weight, your pain can be   entirely eliminated or significantly improved – we see this every week.  So what are you waiting for?  Let us help you begin losing weight today so you can feel better soon.
Announcements:
The doctor is in for people across the USA every Tuesday during an interactive webinar – yes – time to ask Dr. Clark questions every single week!   Beginning in September,  Losing It Hampton Roads is moving beyond Hampton Roads – by popular demand, it is becoming Losing Weight USA (learn more at www.LosingWeightUSA.com)!  We are also adding FREE weekly medical and surgical weight loss podcasts which can be played on your favorite portable device (phone, iPad, iPod or computer).  You can subscribe at www.cfwls.com/podcasts  Join in – you never know what expert and/or successful patient will be chatting with Dr. Clark each week (maybe it will be you)!  Best yet, you can listen to the podcasts whenever it fits into YOUR schedule!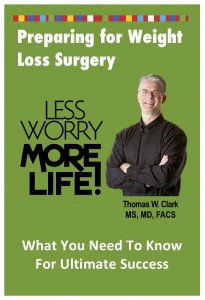 Thank you to everyone who supported my second book in our "More Life" series.  It went to #1 Best Seller on Amazon within 6 days in two categories!  It is great being able to support our mission: At the Center for Weight Loss Success, our Mission is to create a community of motivated people who understand how to manage their weight for life.