Has your doctor mentioned weight loss as a solution for your ailments, aches and complaints? If obesity related diseases are problematic or your body mass index exceeds a healthy range, your doctor may refer you to a weight loss specialist or nutritionist.  You, like the majority of people with weight issues have tried numerous diet plans, most resulting in failure at long-term results. You've possibly even considered weight loss surgery. Do you know if your doctor is on board with surgical weight loss options?  We receive patient referrals from many practices but not all doctors are in favor of the surgical option. Their bias may be based on lack of research or experience with patients who have had successful weight loss procedures. Seeking a second opinion is common-place in the medical field. Don't be afraid to keep looking.
At CFWLS, we encourage people considering weight loss surgery to be their own best advocate for personal health. Gather the information necessary to have an educated discussion with your doctor. Watch our Weight Loss Surgery WebClass or attend one of our free Weight Loss Surgery Seminars  to get started.
The medications that are prescribed to combat high cholesterol, diabetes, hyper-tension and other conditions often simply mask the symptoms while failing to get to the heart of the problem. Losing weight and keeping it off may result in eliminating these medications from your daily routine! The benefits don't stop there, you may notice less joint pain, more energy, better sleep and a host of other positive outcomes!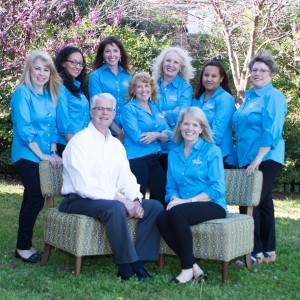 Finding an experienced, board-certified Bariatric Surgeon who can answer your questions and explain your options to you is imperative. A comprehensive post-surgical follow-up plan will provide your best possible long-term outcome. Your search may be over. Dr. Thomas W. Clark is double board certified as a surgeon and Bariatrician. He has performed over 5,000 weight loss procedures and has dedicated almost 25 years to helping people lose weight and learn how to keep it off for life. His experienced staff will guide you and help you enjoy the process along the way!
Having a supportive doctor is important, but ultimately, it's your body and Weight Loss Surgery is a personal choice. Do your research and obtain all pertinent information. Weigh the risks versus the benefits. Make an informed decision. Schedule a call with our office manager, Cat Williamson, to discuss your next step.