Insurance coverage for weight loss surgery varies by state and by the insurance provider.  While some insurers may cover the entire bill, many public or private insurance companies will pay a percentage (usually around 80%) of what is considered "customary and usual" for the surgery as determined by the insurance company.  The first step if you are considering weight loss surgery is to contact your insurance provider (use the provider number on your insurance card) and ask "Is weight loss surgery a covered benefit under my policy?"  Many policies require that the employer providing the policy purchase a "Ryder" for weight loss surgery.  Thus, you might also want to ask "Do I have the Ryder for weight loss surgery on my policy?"  The employer must purchase this Ryder for everyone that is covered under the plan, not just a select few.  There are a number of factors that play into this decision for employers.  However, generally speaking, employers who understand the value of weight loss and the employee benefits (improved/resolved co-morbidities, lower health care and medication costs, less time missed from work and increased productivity to name a few) are more likely to purchase the weight loss surgery Ryder.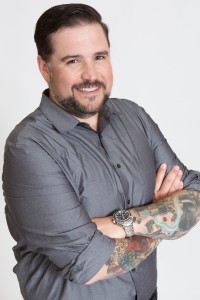 If your initial attempt to authorize coverage is denied, you can appeal, and you should initiate your appeal immediately.   Your experienced bariatric surgeon/center will assist you with this process.  It makes good fiscal sense for your insurer to foot the bill for your weight loss surgery.   According to the Obesity Action Coalition, the upfront costs of weight loss surgery are paid off in three and a half years, due to hospitalization cost savings.  What's more, the cost of drugs for people with diabetes and high blood pressure plummet following weight loss surgery.  Many are able to stop taking such medications altogether as their blood sugar and blood pressure return to normal levels after weight loss6.
Medicare, the U.S. government health plan as know today for people 65 years of age or older states it will pay for three types of weight loss surgery for patients who are treated in "high-volume" centers that achieve low mortality rates.  The three types of surgeries as we know it today include:
The Roux-en-Y bypass
Open and laparoscopic biliopancreatic diversions
Laparoscopic adjustable gastric banding
An experienced bariatric surgeon/center can guide you through the Medicare requirements that need to be documented prior to scheduling surgery.  Medicare does not pre-authorize weight loss surgery so you will need to make sure all requirements are met prior to surgery and submitted properly with your claim.  Some private insurers require a letter of medical necessity from a doctor before they will agree to pay for weight loss surgery.  However, Medicare does not require pre-certification and does not pre-authorize weight loss surgery.  As a result, many surgeons may ask Medicare patients to sign a contract stating that they will pay for any costs that Medicare does not cover after processing the claim.  You can find out your specific requirements regarding diet history by contacting your local Medicare provider. However, at the time of this publication, weight loss surgery is an option for Medicare beneficiaries if they have a body mass index (BMI) of 35, with at least one health problem related to obesity such as heart disease or diabetes.  As you are aware, governmental insurance is currently under debate and potential revision.  Thus, you will want to work closely with your experienced bariatric surgeon/center.
6Obesity Action Coalition website. Fact Sheet: Why it makes sense to provide treatment for obesity through bariatric surgery.
Rhonda's Opinion:  It wasn't covered by my insurance – that's ok – just do it and move into the future.  As I said earlier, you should qualify yourself instead of letting a stranger at an insurance company make your health decisions for you.
Dr. Clark and the Center for Weight Loss Success offer the lowest cost options on the East Coast.  Learn more at: Self Pay Surgery