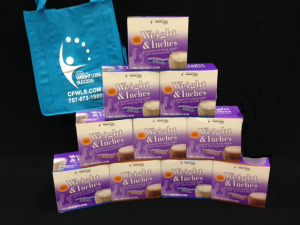 This is an update from day 12 of the Jump Start Diet.  I'm feeling great.  I've done really well.  The weight over the last few days fell off.  I'm down 15 pounds now.
I feel wonderful and extremely energized.  I was discussing this with my wife last night. I feel better than I have in a long time. I've gotten more accomplished over the last week and a half than I've gotten accomplished in the past month and a half.  It's amazing.  I'm sleeping better, I wake up rested, I have more energy, and I'm thinking clearer.  I shouldn't really be surprised at this because we see this occur when people acclimate to using ketones as their energy source.  I actually thought it would take longer than this period of time.
It typically does take longer than 12 days to acclimate to using ketones as an energy source.  What that means is I probably wasn't doing quite as bad as I thought I was over the last couple of months.  What happens when you take the carbohydrate away is your body will use ketones. It takes your body some time to really adapt to using ketones. All those enzyme systems have to be ramped up.
In our patient population, it can often take 4-6 weeks for the energy level to come back up. Our bodies have to get used to using ketones as an energy source.  Typically energy goes up and weight will plummet for a little bit as fat is broken down to ketones. Your body can use either glucose (comes from carbs) or it can use ketones as an energy source.  Ketones come from the breakdown of fat. In a weight loss program, we want to be breaking down fat. If you take the carbs away, your body will preferentially start using the ketones as the energy source.  If you add the carbs back, your body will go back to using glucose as the primary energy source, and then you don't lose as much weight.  Once the ketones are kicking in, your body has the enzyme systems revved back up.  Mental clarity typically improves, energy level increases, and muscle function improves.  You'll feel so much better.
So what are you going to do when you start transitioning off the diet?  If you're feeling good and doing well, there's no reason to transition off it. You can continue doing this diet.  We call it a two week Jump Start Diet because if I told you to do this for two months you'd look at me like I'm crazy. Anybody can do this for two weeks but there's no reason why you have to stop it. Once I added bouillon, I was good.  I wasn't thinking about meat.  For my first meal I'll probably have bacon and eggs and an omelet in the morning.  I'll update you before and after that and how it's going for the first few days after the diet. In the evening I'm probably going to grill something. I probably eat steak.  My good friends Tim and Kate gave me Omaha Steaks for my birthday so I think I'm going to break those out. Thank you Tim and Kate.  Plus I'll eat a vegetable and salad.
What we're doing when we transition off the diet is replicate what we've done with the diet. That means not driving your calories too high, eating a good protein source, and fill in with vegetable salad stuff.  Vegetables are very low carbohydrate foods, nutrient dense, and low calorie. So, I'll grill meat and have a salad and vegetable.  You have to watch that you don't drive your calories too high. At you're at goal weight, you're going to let the calories drift back up.  I'm going to let my calories drift up. There is going to be a calorie ceiling even if you're keeping your carbs low. If you go too high with the calories you'll still gain weight.
A good way to transition off this diet is to not give it up completely. You might want to transition to the Mini Jump Start which is using 3 shakes a day and then having a healthy dinner. The dinner will be a protein portion (grilled or baked) and vegetables and salad. You can actually have a significant salad portion and it's still fairly low carbohydrate.  You have to watch closely with the meat/protein portion that you don't drive your calories too high. When we do add the calories back in we are mainly adding them as fat. It's still low carbohydrate but bringing calories back as fat. So it's referred sometimes as a low-carb/high fat diet. I don't like to call it a high fat diet because it sounds like we're going to have the calories fairly high but we're not. So it's still not going to be a tremendous amount of calories from fat.
Again, if you're at goal, you're going to bump the calories up.  If you're not at goal, you'll want to keep this going. What we're doing is replicating the diet with using some food. You have to watch the calories. Typically with eating food they will drift up because the protein shakes are fairly low calorie. We'll go over that in more detail in the next couple of videos. I will keep you updated before Sunday morning. I'll probably do another one of Saturday.