Fine dining right at home!
Ingredients: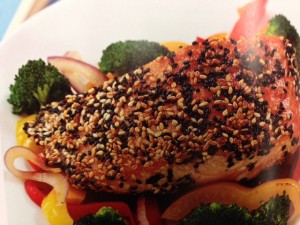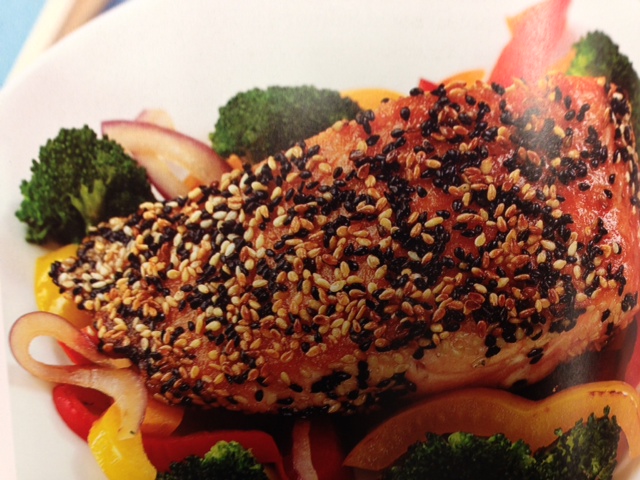 1 Tbls sesame oil
3 Tbls sesame seeds
½ pounds skinless salmon, cut into 4 filets
1 Tbls soy sauce
Directions
Add sesame oil to large non-stick skillet over medium-high heat.
Spread sesame seeds across surface of a plate and press one side of each fillet into them to coat. Transfer coated fillets to the hot skillet, placing them seed side down.
Cook salmon until the sesame seed crust browns, about 3-4 minutes. Flip salmon and cook an additional minute before adding the soy sauce.
Reduce heat to medium and cook salmon in soy sauce for 2-4 minutes or until a light pink color throughout. Serve with Wasabi or extra soy sauce. Serve with steamed vegetables and a salad.
Makes 4 servings
Nutrition Facts:
Calories 380
Total Fat 20g
Total Carbohydrates 2g
Dietary Fiber 1g
Protein 45g
Print Recipe Sesame Crusted Salmon
From The Good Carb Chef