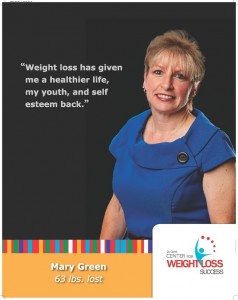 You may think this is a strong statement but…ABSOLUTELY NOT!  However, weight loss surgery shouldn't be your first option either.  The purpose here is not to create confusion but to reinforce the fact that for people who are morbidly obese and have tried other nutritional, behavioral and fitness programs without success, weight loss surgery can be a great option.
An ideal candidate is someone who is somewhere between 75 and 150 pounds over their ideal body weight.  As your weight increases, generally so does the incidence of other health problems.  With the additional weight and health problems, your risk for weight loss surgery increases significantly as well.   Thus, you take the risks associated with surgery and increase them which is not the most desirable situation for your or your surgeon.
The fear and negative connotations surrounding weight loss surgery has significantly decreased since 1994 when I began my weight loss surgery career.  Thank goodness!  In addition, the procedures have evolved and become safer and more effective.  However, the higher your BMI and co-morbid conditions (other health problems) the higher your surgical risk will be.  In addition, the higher the BMI and co-morbid conditions, the higher the possibility is that you may not be a candidate for weight loss surgery.
Rhonda's Opinion:  I should have done surgery a long time ago before I yo-yoed all those years.
View our Weight Loss Surgery Webinar now!