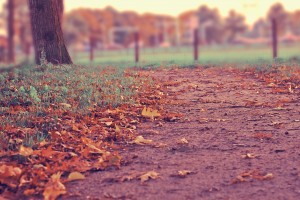 Fall is a beautiful time of year.  The temperature is more conducive to outside recreation and there are  many festive activities to partake in. Every week-end in Hampton Roads there are festivals, races, sporting events, and more happenings for the whole family to enjoy. Take advantage of the weather and weekly activities to fit in exercise (remember the goal is 10,000 steps a day!).
The Sportsplex in Yorktown is the perfect place to run/walk during baseball and soccer season.  It's safe, scenic, and convenient.  Even if your child isn't involved in a sport, you can still utilize the Sportsplex.  At a track, football, or other sporting event, walk as much as possible and make sure to bring healthy snack along!
Fall festivals abound in October and throughout the fall. These are perfect places to obtain 10,000 steps. Bring the kids to the Hunt Club Farm Harvest Fair in Virginia Beach for a pumpkin patch, carnival rides, hayrides, and vendors.  Check out the Harvest Faire at Endive plantation in Newport News. Also, the Poquoson Seafood Festival in October is a fun event to walk around and fill up on protein (nothing battered or fried!).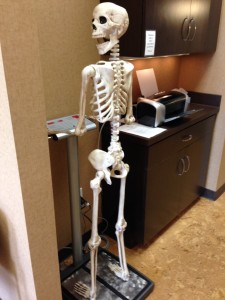 If you're a fan of Halloween, attend the Haunted Mansion in Norfolk.  Newport News has The Night of the Living Museum, appropriate for the entire family.  Take the family to ZooBoo at the Virginia Zoo.  Or, roam through the Halloween Pirate Fest in Virginia Beach.  Make sure to wear your FitBit and keep track of all the steps you're accumulating.
There are races galore to attend.  Being able to run is NOT a pre-requisite.  These events are fun for the whole family.  Virginia Beach has a Halloween Monster Dash at the end of October. The Tuff Enuf Challenge is a 5K obstacle course in Newport News on October 29th.  The obstacle course includes tires, ropes, tunnels, and water.  Oh, and zombies will chase you during the course!
Last but not least, Howl-o-Scream at Busch Gardens has started and lasts through October.  If you go before 5:00pm there's no need to worry about scary creatures jumping out at you.  The park will provide picturesque fall decorations and great exercise, including steep hills.  If you go after 6pm be prepared to run from the chain saw wielding zombies!
Just remember that every step counts!  You must move your body to be healthy.  Strive for 10,000 steps a day.  If you need some motivation and extra help, sign up with one of our highly trained personal trainers.  Or, check out our fun fitness classes.  Remember you only have one life to live.  Make it a healthy one.