We all make mistakes, especially when we're trying new things like weight loss. With weight loss people have typically tried many things. These are going to be some of the more common mistakes. You need to see it as an opportunity to change, and hopefully for the better.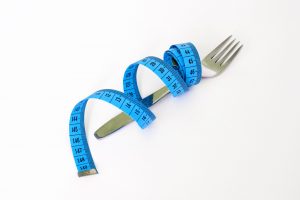 Mistake #1 is "kinda" working on weight loss. Kinda working on weight loss does not work! We often want that quick fix. We have to learn the skills over a period of time. If you're just going to "kinda" work on it, it isn't going to work. Skills have to be learned. Then, they have to be ingrained and become habit.  They have to be practiced over and over and over again so they can become lifelong habits. Think about a serious athlete trying to make the Olympics. They can't just "kinda" work on it.  Commitment is absolutely essential. You can't expect perfection. We're going to make mistakes.
Mistake #2 is making weight loss too complicated. Yes, weight loss is hard, but you really need to stick to the basics.  The basics are: dietary changes, behavior/habit modification, and increased activity and fitness. Those are the basic concepts. It sounds easy, but obviously it's not so easy. I put together a webinar about a month ago that went over some really important concepts about controlling weight. It really boiled down to controlling insulin levels. It was about all the things you need to do to control insulin levels. Diet has to be the cornerstone of all that. Slowly work on all the basics and you will continue to make progress. With any type of change you need to ask yourself two questions: Can I do it? Is it worth it? If you can't answer yes to those two questions you're going to struggle and not make that long term change.
Mistake #3 is not exercising!  Exercise does not make you lose weight faster. So many people come in and say they'd be losing weight faster if they were exercising. It's probably not true, but it's still very important. It's absolutely essential to preserve lean body mass. The natural part of aging is losing lean body mass at a rate of 1% a year.  LBM is what drives your overall metabolism. Simplistically speaking, a pound of muscle burns a lot more calories than a pound of fat. It's actually a pound of well-trained muscle (think of the Olympic athlete) burns calories like crazy versus a pound of fat. You want to have a fuel-burning machine.  Muscle does that. Our overall metabolism is dependent on how much lean body mass we have. The better trained the lean body mass, the higher the metabolism will be. You can increase your metabolism with better trained muscle. It burns a lot more calories than untrained muscle. So exercise is extremely important. It doesn't make you lose weight faster. It makes you lose weight longer and makes it so much easier to keep that weight off.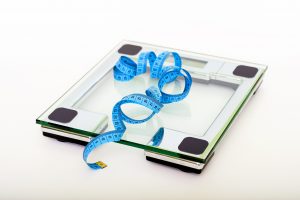 Mistake #4 is avoiding the scale. I've said many times that the scale is the best monitor we have. Patients often say they don't weight themselves routinely.  They only weigh when they come into the office. Why would you think that's a good idea??! I've said many times that you need to stand on the scale every day. The best time to weigh yourself is early in the morning. It's the most accurate. If you forget to weigh yourself in the morning, just wait until the next day. Your weight will go up during the day. Make that part of your morning routine. The reason is to reflect on the previous 24 hours. What was different about that previous 24 hours? You'll figure out the little things that matter. It may be as simple as you had to much salt or you didn't have a bowel movement. Those little things that we typically eat really matter and will show up on the scale.  Once a week doesn't work.  How many of us can look back on a week and figure out what we did differently during that week versus the previous week? Literally two days I can't remember what I did differently. Looking back on 24 hours is relatively simple. What worked? What didn't work? You'll figure those little things out that affect day to day weight.
Mistake #5 is believing that genetics is responsible for your weight. Genetics does influence our weight. But if we are using genetics as a reason for our weight that's just an excuse. When you really look closely at that thought process, weight is more likely contagious than it is inherited.  We tend to do the things we surround ourselves with. If everyone in your family is overweight it is slightly genetics but it's very likely what they're eating and doing. It tends to be contagious. We do the things that the people we hang around do. That's true in our family and social life. It's going to be a very rare situation where genetics is truly the reason. Weight is more likely contagious rather than inherited.
Mistake #6 is giving in to saboteurs. Friends, family, and acquaintances will all try and sabotage you. They will say the following:  "You deserve this." "A little won't hurt."  "It's the holidays!" There will be saboteurs. Be prepared to say, "No thank you" in multiple different ways. Deflect the comments by changing the subject. Explain to them the importance of this and that you want to recruit them to help. Tell them you value their support. You want them to help you rather than hinder you. Sometimes they don't realize they're sabotaging your progress.
Mistake #7 is being inconsistent. It's that mentality of, "I've been good all week. I'm going to take the weekend off." "I deserve this vacation because I've been so good." Consistency goes along with commitment. Ask yourself those questions: "Can I do it?" "Is it worth it?" A bad weekend can undo 2 weeks of hard work. You tell yourself that you can slide just a little bit. You'll find that you'll slide a lot. It's really easy to gain weight. It's incredibly easy to gain weight. Write down your motivations for weight loss and review them often. "Why am I doing this?" "Where do I want to go with this?" Hopefully you'll realize being consistent is worth it.
Mistake #8 is not eating enough. The common thinking is less is better. The reality is starvation has never been a good weight loss plan. Starvation is cutting way back but history has shown that it isn't successful for weight loss. Fifty to sixty years ago some semi-starvation experiments were done. Around WW II there were contentious objectors. These people refused to join the military so they were asked to help by being put on semi-starvation diets. They found that if you cut those calories in half of what someone normally would be eating, people didn't actually lose weight. They lost weight for a while but their metabolism slowed way down to make up for the calorie deficit. Part of the problem with just decreasing calories, and to continue to decrease calories, is that it only tends to work for a short period of time. Your body adjusts fairly quickly and it will slow your metabolism way down. It can slow it down to almost 50%. That is your body's survival mechanism which is good if there truly is a famine. However, most of us aren't living in a famine. Part of the issue with the semi-starvation diets is they cut their protein way back. If you're getting sufficient protein, typically your calories will be decent.  Weight loss will become more difficult. It will also become really easy to regain weight.
I had written that mistake #9 was skipping meals. It's actually not such a bad thing because intermittent fasting works really well. Intermittent fasting is just skipping meals. I do encourage people to eat breakfast for a couple of reasons. There are also reasons to skip breakfast. There isn't a right and a wrong here. I've become convinced about that. Some of it depends on what you're eating for breakfast. If you tend to eat a high carbohydrate breakfast, studies show you're going to be eating 300-400 calories a day extra because you tend to be hungrier. If you're going to eat a high protein breakfast you tend to stay full longer and you eat about 200 calories less a day. Most people don't wake up starving. For certain individuals, skipping meals can actually work nicely. Skipping meals can actually be a good thing.
The NEW Mistake #9 is thinking that meal "timing" doesn't matter. It DOES matter. The same meal late in the evening has a greater insulin response.  If you eat that meal earlier it will have a different insulin response. This goes along with skipping meals. Some people do much better with eating 2 meals a day. We already talked about intermittent fasting. It works. There's no doubt about it. Insulin is key to weight control. The longer time you can spend with lower insulin levels, the easier it is to lose weight. The concept of eating multiple small times throughout the day will never work well. If you're sensitive to carbohydrates or somewhat insulin resistant, the small meals throughout the day will never work for you. The reason is that, no matter what, whatever we eat will raise insulin levels. Carbohydrate just does it the most. You want to spend as much time as possible with low insulin levels. Skipping meals will give you more time with lower insulin levels.  Eating the same amount of calories but spreading it out throughout the day is asking your body to stimulate insulin levels multiple times throughout the day. That concept doesn't have a whole lot to do with how many calories you're eating. It's just a pattern of eating. Timing matters. It's a really rare person that controls their weight well by eating a little bit multiple times throughout the day. That's just not my patient population. That's not who I see. There are some individuals who aren't that sensitive to carbohydrates. Those people will be fine eating small meals throughout the day.
Mistake #10 is having that "All or None" mentality. It's feeling that you're either doing everything great, but if you make a mistake you're all done and throwing in the towel. This is a learning process. We're human and we won't be perfect every day. Accept the mistakes and move on. You didn't gain the weight overnight. It didn't happen with just one meal or one bad day. When you have that bad day, chalk it up to a learning experience. Figure out what you're going to do differently when you're in that same situation next time. Figure out those tools you can utilize to prevent you from falling off the deep end and get back on track for the next meal. Don't beat yourself up.
In summary, to err is human but it does not define your destiny. Don't let mistakes derail your weight loss plan. Dust yourself off and keep going. At CFWLS this is what we do. We're here to help you. If you need some help just give us a yell. If you have any questions give us a yell here at CFWLS. Call, send an email, or walk in the door.  You should be checking your body comp. Make sure you're losing fat not lean body mass.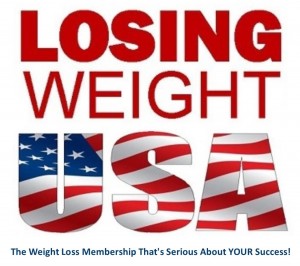 If you would like weekly weight loss tips and recipes and a chance to ask me questions, subscribe to Losing Weight USA!  Remember it's your life! Make it a healthy one! Have a good evening everyone.  Take care!