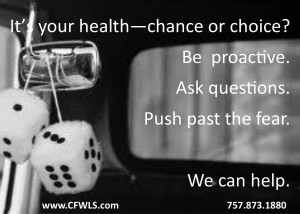 Let's talk about the problem of obesity and what you can do about it. I will preview the operative procedures and the risks of having surgery, as well as the results. I'll give you my opinion. For most people I think the sleeve gastrectomy is the better option! I see all the nutritional problems that arise and abnormal anatomy problems with the bypass. And I see the device problems with the adjustable bands. There's relatively poor weight loss with the bands. The sleeve gastrectomy is a fairly low risk procedure.  It's a quick recovery and we see really good weight loss with it. And, you keep your anatomy normal. I've become convinced over the years that keeping the anatomy normal is probably a good thing.
Weight loss is hard. Surgery is an extension of an overall medical weight loss plan. Weight doesn't magically fall off just because you have surgery. It's still diet, exercise, and behavior modification. Surgery is a "tool" to assist you with weight loss. That's all it is. A tool can either be used correctly, or it can be used incorrectly. If used correctly it can be very powerful. If used incorrectly it doesn't work well and you can get into some real problems. Long term weight control is still very hard. Some people think they've had the surgery and lost the weight so they don't have to worry about it anymore. YES YOU DO! You can regain your weight. It doesn't matter what operation we're talking about. You need to do the right thing. You have to know what the right things to do are. Then, how do you implement those things? Sometimes the concepts are really straight forward but you have to know what they are. Implementing the concepts is the hard thing. We have the expertise and support here. We can help you with how you do this in your life. Sometimes life tends to get in the way. Surgery combined with a Medical Weight Loss program gives you the best chance for long term success. It's not that we're doing better or different operations but we see better weight loss than other places. We see better weight loss because it's the education and support side of this whole thing that really gets people optimizing weight loss and then keeping that weight off long term. That's absolutely key.
Lots of different medical problems go along with weight. Every single one I've listed on the slide is directly related to weight. When weight goes up, they get worse. As weight comes down, they get better. Some of them completely go away with weight loss. If they don't go away, at least they get under control. Some of them are very significant: diabetes, high blood pressure, heart disease, and more. These things can potentially be life threatening. Weight loss treats them all. If I could boil it down to the biggest problem it's the risk of dying. It goes way up. For someone who is 75-100 pounds overweight, on average, you're going to die about 10-15 years before someone who's not overweight. That's the issue. We want you to live a long, healthy life and die of old age. Last thing you want is that premature death. By treating the weight, we can treat all those other problems.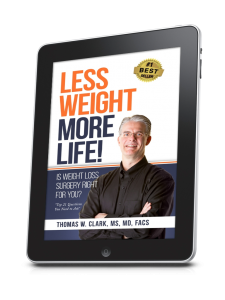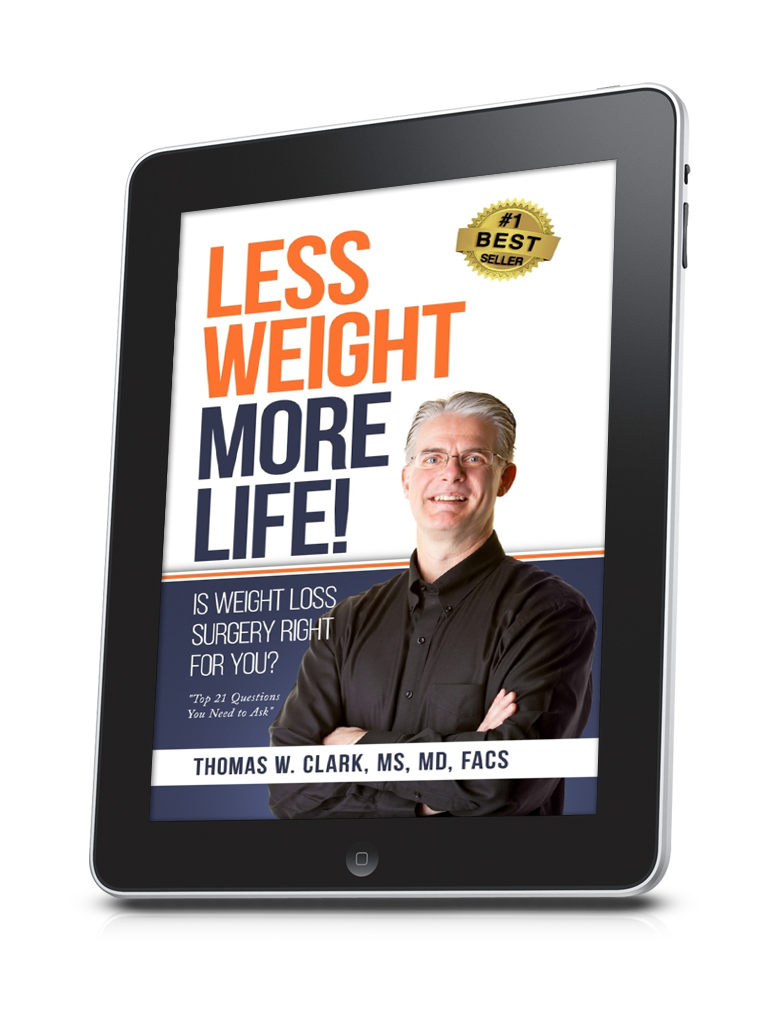 To learn more about your weight loss surgery options, check out our informative webinar: Weight Loss Surgery Webinar
Get your free digital copy of my best-selling book too!  (Details here)