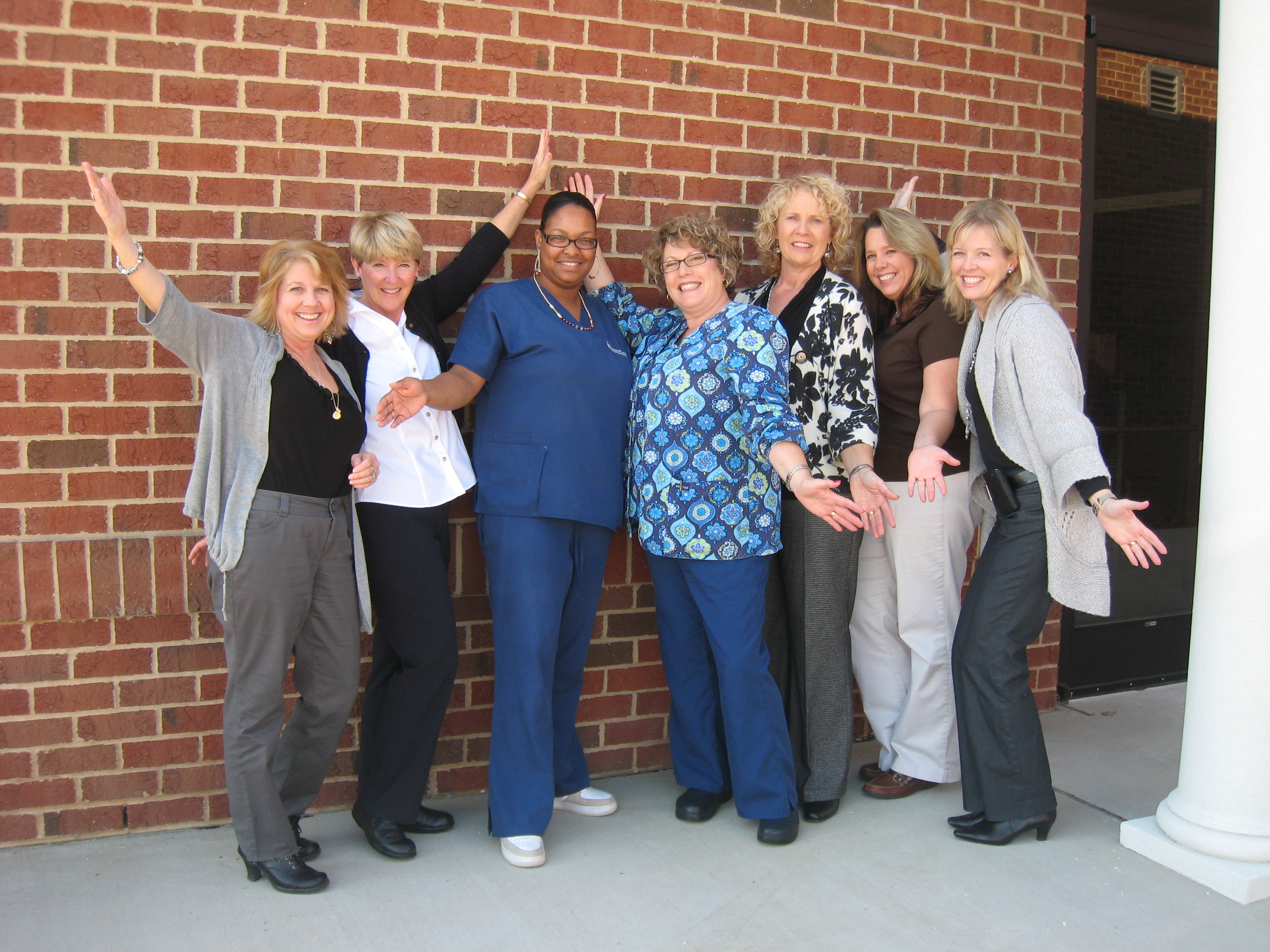 We're following the journey of six of our employees as they take on the challenge of losing weight over the holiday season.  Here's an update of the first three weeks of their struggles and victories.
Cat's Story
Three weeks ago today, we began our CFWLS "Loser's" programs.  Since then, I must admit that overall, I feel much better, from physical AND emotional standpoints.  I've found that if I honestly follow the program, the weight is going to come off, and that's the bottom line.
Week one, I emotionally "bucked" the system and was not ready to commit (I maintained my weight that week).
Week two, I was completely on board, starting the "Jump Start My Way", I made a shopping list, to include Weight and Inches Protein Shakes" and healthy foods from the grocery store.  I incorporated exercise (I lost 2.4 lbs that week).
Week three I again, followed my program…Monday through Saturday.  On Sunday, we met a group of old friends for our annual "Kick off the Holidays" celebration.  This started with cheese and wine at a friends house, and ended at our favorite Italian Restaurant.  Again, the wine started flowing…along with the GARLIC KNOTS…SALAS…PASTA…SAUCES…MEATS…forks reaching across the table to sample "this and that"…Oh yeah, it was quite a FIASCP, and I fell right into the trap!  Even though I started the day out with good intentions, taking a 3 mile brisk walk, having protein shakes for breakfast and lunch…I know why I only maintained my weight at week three.  For some reason though, I feel like I have a pretty good grasp on this.  Today again, I feel encouraged and ready to take the "bull by the horns".
Starkisha's update:
I am feeling good about my weight loss.  I am down 2.2 pounds this week – yay!  I am focused and ready to meet my goal weight.  With the help of everyone at CFWLS it won't be long.
Shawn's news:
Week 1 Okay I weighed in today and only loss .5lbs last week . I must admit I was surprised and mad at that number. I watched what I ate last week and made better choices of what I put in my body. I even cut back on the adult beverage intake this weekend. I was excited to weigh in today I could tell in my cloths and believe it or not in my shoes that I had some changes in my body but the scale did not reflect that. Tomorrow I'm having my fitness evaluation witch will include measurements and I am also meeting with Claire at Center for Weight Loss Success ( www.cfwls.com ) for nutritional counseling I know in the long run if I keep making good food choices I will see better numbers on the scale. I need to keep reminding myself I did not put tho weight on over night and this weight loss journey will take time.
Week 2: I had a 1.3 lb loss this week, which made me very happy.  I incorporated exercising on my elliptical every other day for 15 minutes and drank lots of water.  My work week went well.  I was worried about my weekend since it was a very busy one with tailgating at Hampden-Sydney College with lots of food and adult beverages and then off to see a Duke Basketball game in Durham, NC which included fast food stops for quick meals.  I packed a cooler full of water and AnyTime Protein drinks from the CFWLS store and brought my protein bars.
I made sure to drink my breakfast each day and made good choices when it came to food.  I enjoyed the tailgating party and did not snack all day.  I did drink beer but alternated with water.  I probably would have lost more but I wanted to enjoy myself without feeling cheated!  I like the fact that I had a great time and LOST WEIGHT!!!  It's about good choices and meal planning.  P.S. Journaling my food really kept me on track and accountable for what I put in my mouth.  I must admit, I didn't do it every day and the days I didn't do it, I was journaling in my mind!!!   Thanks for the great counseling Dr. Clark & Claire!
Week 3: OMG!!!!!!! 2.4lbs down. Thank you god!!!!!!! Total 3.8lb since we started this challenge at work 3 weeks ago. 10.1lbs since I started 5 weeks ago.
Journaling really works!!!! I found this awesome website to journal what I eat www.livestrong.com you register and then go to my plate. The big test is this holiday season and all that yummy food
Dani's thoughts:
Last week I was feeling on top of things!  Never hungry!  When I weighed in on Monday (came to work at 12:30pm)I felt totally out of sorts, dreaded weighing in later in the day, not a part of the early weight in.  Surprisingly, the camaraderie is important to me.