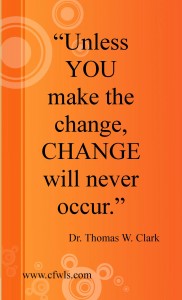 These 30 tips are tried and true. They come from Dr. Clark and the entire team at CFWLS and our successful patients! Remember, reading is one thing – applying what you learn is where you can make the most progress.
1. Start your day with approximately 30 grams of protein.
2. Stay away from foods that contain sugar.
3. Explore different tastes with a variety of spices – without adding carbs!
4. Carry a carb gram counter and your journal with you so you can analyze what may be causing your cravings or hunger.
5. Hit a plateau? Try reducing your carb intake by 5-10 grams.
6. Learn how to read food labels to count effective carbs.
7. Avoid excessive caffeine which may trigger hunger or food cravings.
8. Eat slowly; extending the time it takes for your brain to realize you have eaten.
9. Only eat until you are sat-isfied, not until you are full.
10. Use smaller plates at meal times. It may help you feel like you're eating more.
11. You can have a bite of something without eating a complete piece.
12. If you have gone over your limit at a meal, forgive yourself and re-focus at the next meal.
13. Eat your meals at a table, concentrating on your food, avoiding watching TV or reading.
14. Don't use a business trip or vacation as an excuse not to follow your plan.
15. Don't miss a meal. Your body is counting on you to provide for it.
16. Always carry some emergency food with you (protein bars or nuts are good choices).
17. When eating out, engage your server in your eating plan. They may have some suggestions.
18. When eating out, ask about the ingredients of each dish.
19. Drink an 8 oz. glass of water prior to each meal.
20. Include your hunger scale in your food diary so you can analyze any patterns and im-prove planning strategies – your counselor at CFWLS can really help with this too.
21. Place any tempting foods in an out of the way place in your home so you don't visualize it every time you open the pantry.
22. Keep your grocery trip on a list to minimize spontaneous buying.
23. Stay to the perimeter for the grocery store. Most processed foods and higher carb foods are in the aisles.
24. Plan your day ahead of time. Then stay on track.
25. Surround yourself with supporting friends and family.
26. Return to your food diary for successful weight loss weeks and repeat them.
27. Keep your protein levels equal to or higher than your carb level with each snack.
28. Avoid carbs prior to bedtime to keep your glucose levels event throughout the night.
29. Find ways to reward yourself in ways other than food.
30. Eat to live, don't live to eat.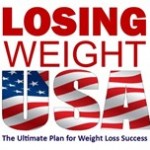 Sign up for Losing Weight USA – Direct access to one of the most experienced  bariatric surgeons and bariatricians in the United States! Dr. Clark  covers up-to-date topics filled with information on how to increase your weight loss efforts in live weekly webinars. You won't find this anywhere else!  Each week brings you new tip sheets, recipes and fitness ideas. Visit www.LosingWeightUSA.com for full details.