A colorful dish that's filled with flavors!
Ingredients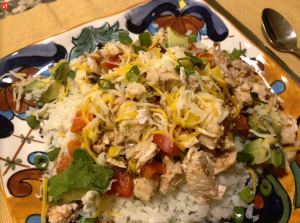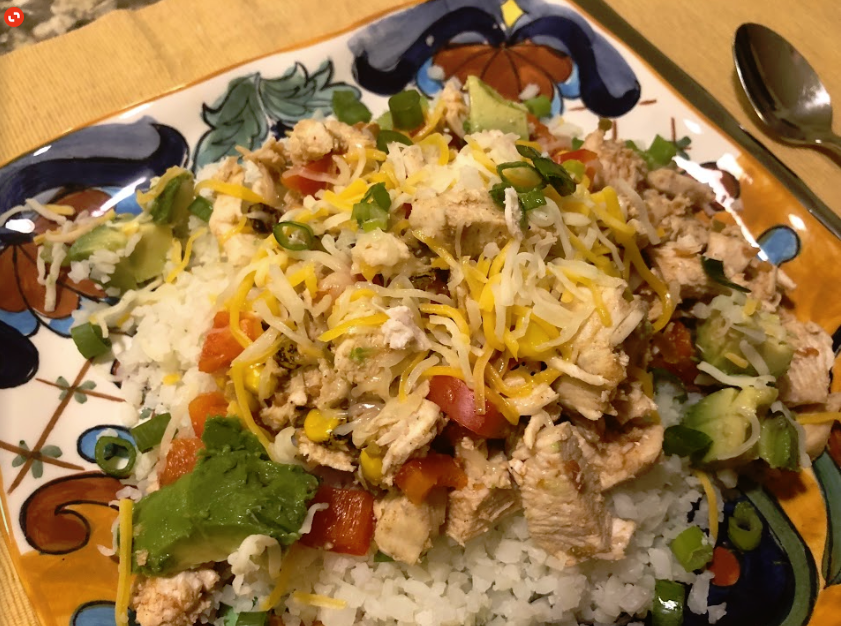 2 chicken breast halves, cooked and diced
1 red bell pepper, sliced
½ cup roasted corn
Salt & pepper to taste
1 cup salsa
½ cup Monterey Jack cheese, shredded
½ avocado, diced
1 green onion, sliced
Fresh cilantro
1 lime – cut in wedges
1 package frozen riced cauliflower
Directions
Heat diced chicken in skillet and stir in red pepper, corn and ½ cup salsa and cook until heated through and pepper is slightly softened.
Heat riced cauliflower to package instructions. Divide onto plates or bowls.
Top each with chicken mixture, remaining salsa and cilantro. Sprinkle with cheese and serve. Garnish with lime wedges – squeeze over the top for a little extra zest!
Makes 4 servings
Nutrition Facts:
Calories                                238
Total Fat                               10g
Total Carbohydrates             18g
Dietary Fiber                          6g
Protein                                  24g
Print Recipe baja chicken bowl