It's day 8 of the Jump Start diet and I wanted to give you an update.  It's Sunday afternoon.  As I mentioned on the last video I thought Friday was going to be very challenging but it wasn't nearly as difficult as I thought it was going to be.
The diet is very simple.  It's using 5 shakes a day, 1000 calories, 145 grams of protein, and fairly low carbohydrate.  It's easy to do.  You just mix it with water and go.  I assumed Friday would be difficult because of the socializing; getting together with friends, eating, and adult beverages. I was actually able to fight that off pretty well so I've been good.  I haven't strayed so far. Probably one of the biggest challenges so far has been that we're in the middle of football playoff season and college basketball season.  I'm a fairly big sports fan.  Subsequently just about every commercial on T.V. tends to be something about food.  Here I am drinking my shake and watching these food commercials. It does get difficult and annoying. Luckily it's only two weeks and I can do anything for 2 weeks. Hopefully you can too.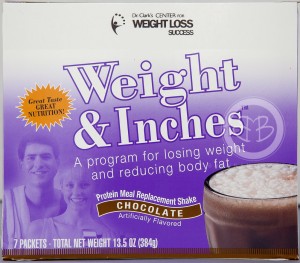 Let me discuss this diet again. We use Weight & Inches shakes.  They are fairly filling.  You mix them with water.  If you mix them in a blender it will make it frothier and more filling.  Mixing it with ice makes it into more of a shake.  I mix it in a red cup or a shaker cup and go because I guess I'm too lazy to get out the blender and put the ice in.  But, that's a good way to do it. You can add flavored drops to it.  I encourage you to use just water because anything else will add calories to it. I do make sure I'm taking my multivitamins along with the shakes.  I take extra essential fatty acids because it's very low in fat. If you're going to do this Jump Start for an extended period of time (which you could do), you should take your vitamins. It's a very easy thing to do.
There is an easy way to modify it. You can check that out at our website: Dr. Clark's Mini Jump Start.  You can do shakes during the day and then a healthy meal.  That's another good way to do it. That's a good way to transition out of the diet. You can also modify the diet by using other products. We do have other products that aren't true meal replacement but that give you some variety. They're typically not quite as large of a shake. They're typically 100 calories, 15 grams of protein, and 7 grams of carbohydrate.  So they're about half of what the Weight & Inches are. But there's a little more variety there and sometimes that's easier for people to do.
If you're trying to get back on track after a previous weight loss surgery this can be a very good diet to do that. But one modification I would make for you is to do 4 shakes a day instead of 5. That would be 800 calories, still plenty of protein, and lower carbohydrate.  A good way to do this if you've had weight loss surgery is to break the shakes in half and so you would do 8 small shakes instead of 4 big shakes. If you use the smaller shakes it actually works better.  If you have any comments please share and we will get back to you.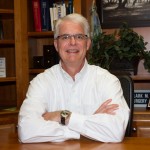 I never actually did tell you I'm down 9 ½ pounds now! I'm hopefully getting ready to cross that double-digit barrier. I did this diet about 6 years ago and lost 22 pounds. I don't have that much to lose now. We often see people lose between 5-25 pounds during this 2 week Jump Start Diet. So it can be something very good in getting you in the right direction. I'll be talking about the transition in the next few days.