Slow cookers work magic on this flavor packed dish!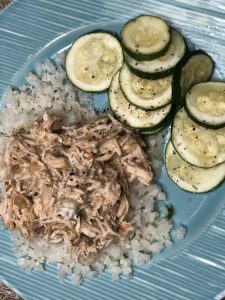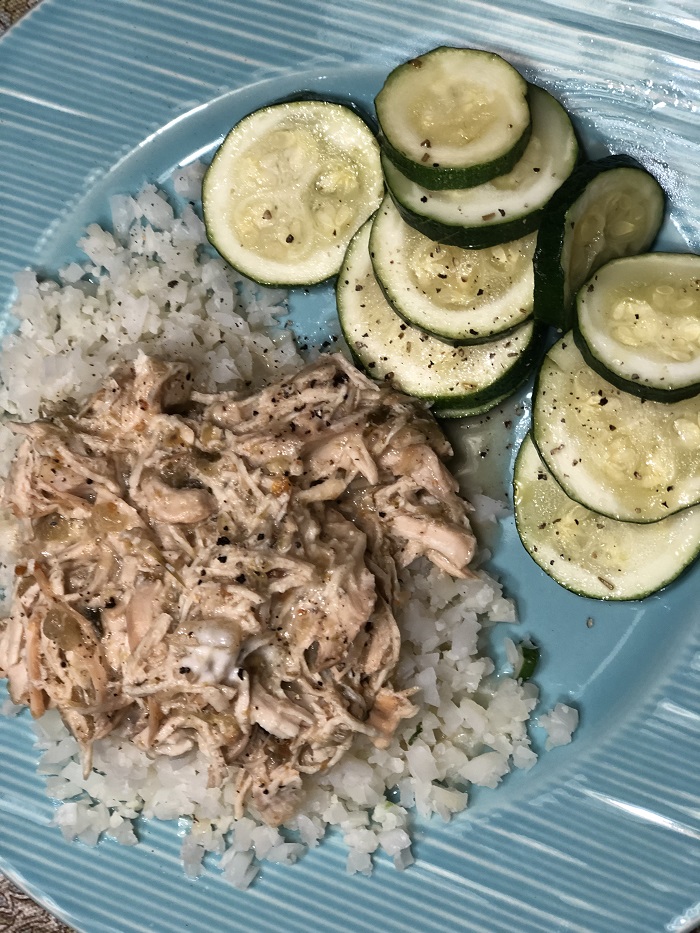 Ingredients
3-4 (1 lb) chicken breast halves
1 jalapeno pepper, diced
1 jar (16 oz) salsa verde
Salt & pepper to taste
1 tsp cilantro
1 tsp cumin
1 cup plain Greek yogurt or sour cream
1 package frozen riced cauliflower
Directions
Place chicken breast in the bottom of slow cooker. Sprinkle cilantro & cumin over chicken breasts. Pour salsa over top and sprinkle with diced jalapeno. Add salt & pepper if desired.
Set slow cooker to low and allow to cook for approximately 6 hours. Shred chicken breasts and stir in yogurt or sour cream. Cover for 10 minutes before serving.
Serve over bed of riced cauliflower along with your favorite green veggie!
Makes 4 servings
Nutrition Facts:
Calories                                               208
Total Fat                                              3.5g
Total Carbohydrates                              9g
Dietary Fiber                                         2g
Protein                                                  34g
Print Recipe: creamy salsa verde chicken