Stir fry is easy and quick!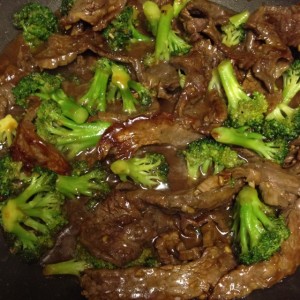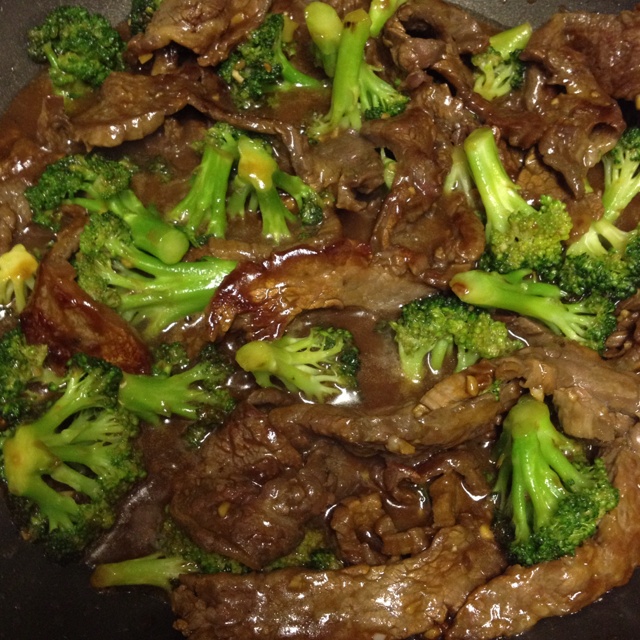 Ingredients:
1 pound beef sirloin, cut into strips
2 cups fresh broccoli, cut into small florets
2 Tbls soy sauce
1 tsp chopped garlic
¼ tsp ground ginger
1/8 tsp crushed red pepper, or cayenne
Directions
Heat sesame oil in saute pan or wok over medium-high heat until sizzling. Add steak strips and broccoli florets and cook without stirring about 2 minutes.  Once they begin to brown, stir and continue to cook an additional 2 minutes.
Add remaining ingredients to pan, stir all to combine and cook for another 1-2 minutes, or until broccoli is tender.
Remove from heat and serve garnished with roasted red peppers or sesame seeds.
Makes 4 servings
Nutrition Facts:
Calories 290
Total Fat 14g
Total Carbohydrates 3.5g
Dietary Fiber 1g
Protein 36g
Print Recipe Szechuan Beef and Broccoli
Adapted from The Good Carb Chef